We're starting a new Sound at Home with Sonos series to show you how music at home (with Sonos) can do wonders for your health, mental wealth and relationships!

First up - health.

It's mid-February already, and we just need to ask: how are your 2020 #health resolutions coming along? If you are making progress, well done! But if not... we've got some tips for ya!

Did you know music's a great way to get you started and to keep you going on your fitness journey? 
Sound on, sweat on
If you lack the motivation to start your workouts, you've got 2 options: 
Have somebody lead you in a workout - on TV!
Here are
the best Youtube channels
 for getting in shape for free. Tip: If you've got a Sonos
Playbar
,
Playbase
or
Beam
, even better - broadcast the audio on a soundbar to feel even more like you're in a workout class!
2) Blast some high energy music
Sound can supercharge your workouts!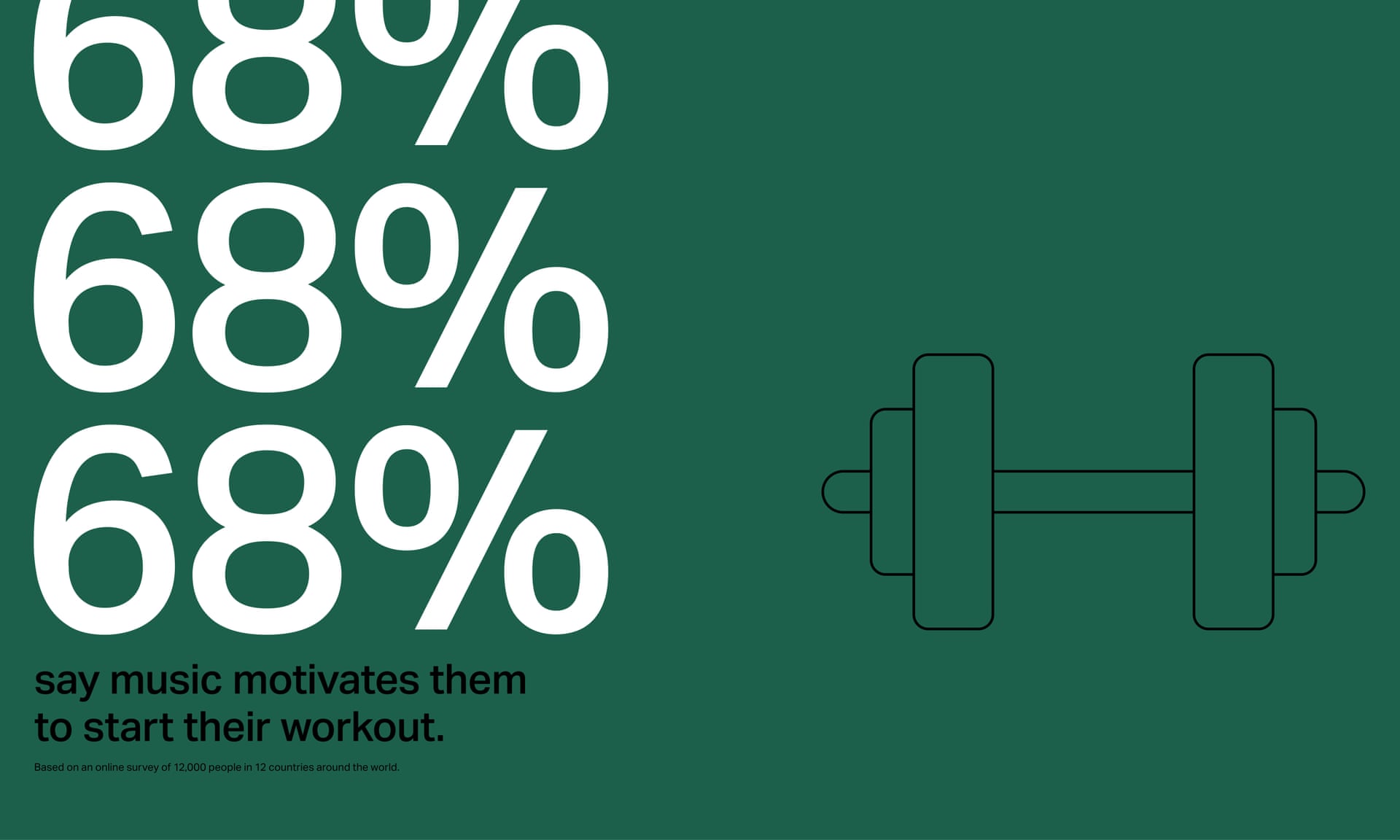 So put on a good workout playlist, blast music out loud on Sonos, and start getting those burpees, push-ups and mountain climbers in!
2. Get your nutrition game up
Already started working out? Give yourself a pat on the back!
But did you know that fitness is really 20% exercise, 80% diet?

No, we're not talking about skipping meals. We're referring to having hearty, healthy diets! And a great way to do that is to prepare home-cooked meals.

Food we consume outside are usually high in fat, salt, and sugar. When we prepare our own food, we know exactly which ingredients and how much of each are going into our food. 
But if the idea of spending hours in the kitchen preparing meals is daunting to you, then we've got the perfect solution: listening to music (or the news, or podcasts, or the TV) while you cook!
Our recommended kitchen companion? The Sonos One. With the Google Assistant built-in, you don't even need to lift an oily finger to get to the next track on your playlist.

Simply say "Hey Google!" and you'll be able to command the speaker to do whatever you want - including asking it to set a timer for the salmon you're baking.


Sound at Home with Sonos
From now until March 19, you can join our Sonos Tryout for a 45-days risk-free Sonos trial. Use the code "TRYSONOS" at checkout for an extra 5% off!
To find out more, head on over to the page here. 
Make sure to check back for Part 2 and Part 3 of our Sound at Home with Sonos!